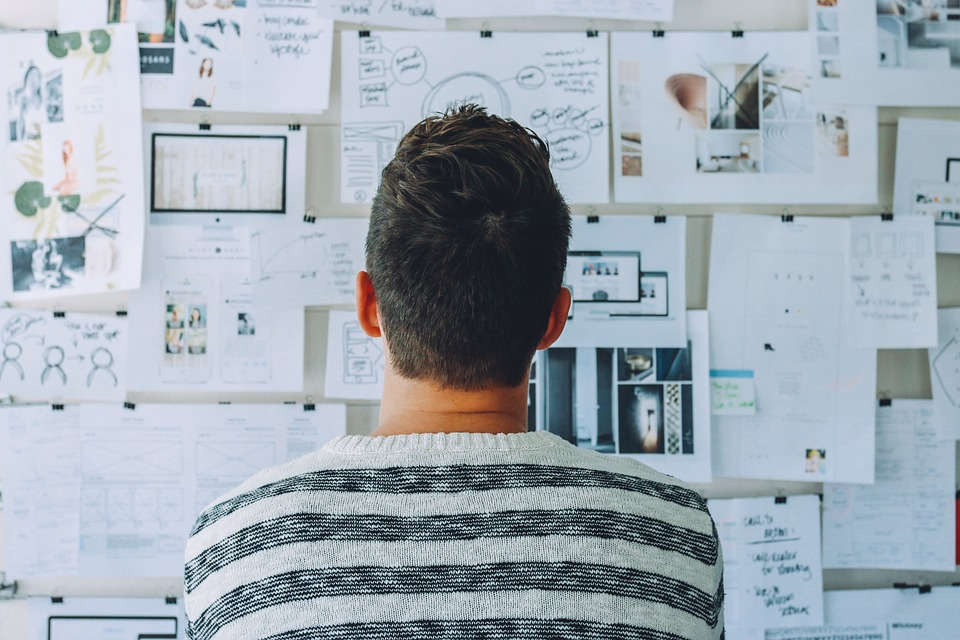 I would like to hire a copywriter. What's next?
In the previous article, we discussed the advantages of working with a copywriter. We already know that the decision to hire a copy can bring many benefits to our company. Therefore, we want to take steps towards cooperation with one. We start looking for a suitable person who will meet our requirements. This process does not have to be tedious, involving browsing through hundreds of offers. It is enough to answer a few questions beforehand and think well what exactly we will expect from such a person. It is worth spending some time now to gain more time later. So let's have a look at what you should pay attention to in order not to be disappointed with the received article later on.
A plan above all!
First, we need to think about why we want to hire a person to deal with the content on our website. Do we have no time for copywriting? Writing is not our specialty? Or maybe we need a person with extensive knowledge on a given topic? All these answers will bring us closer to making a better decision.
It is also a good idea to develop a certain schedule for posting content to the site. This will allow us to find a person with adequate capacity. It is very important, because when hiring a copywriter, we should present them all the conditions, including the amount of expected text for a given period of time. After planning the amount of text needed, we will not allow a situation in which we ask the copywriter for an additional article, and they will not be able to deliver it to us because of a large number of other orders (if we start cooperation with a freelancer- we should remember that we are probably not their only employer and we do not have all their time at our disposal).
The issue of topics should also be well considered. If you run an IT company, articles about cosmetics will be useless. The clothing company is unlikely to need entries on the economy of the country. No one has extensive knowledge on literally every subject. It is important to remember this, because when someone announces that they are able to write us a text from literally any area, you need to be prepared that they will not be too good quality. It is wise to find a person who has knowledge on the topics that we are interested in. It is worth sending some sample topics for articles that we would like to find on our website and see if the person is able to write them. I'm not saying that someone who is interested in a particular topic will not be able to write a post on another topic. Of course, if the copywriter is a professional, they will do proper research in many fields. However, the more knowledge in a given field, the greater the field of work and better quality texts. Therefore, my advice: look for a copywriter who specializes in the topic that interests you. Not only will they have a lot of ideas for new topics, but their work will go more smoothly and we should be more satisfied with the results.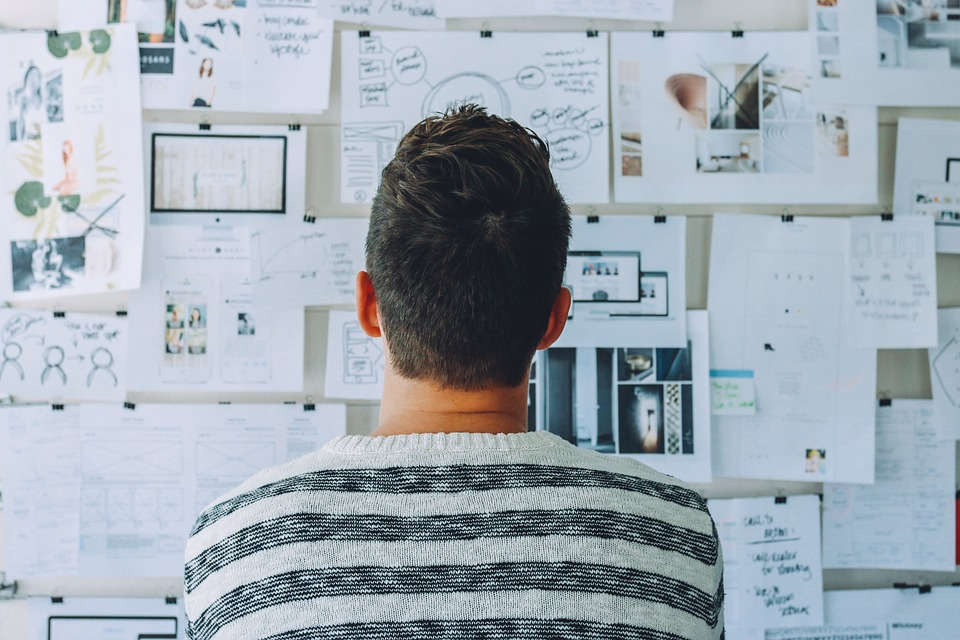 I have a plan. Where to look?
There are several ways to find the right person to work with.
Method one: let's use the power of Facebook. I'm not saying this is the best way, but it is definitely a good place to start. There are quite a few groups, where both clients and people looking for assignments advertise, such as "Freelance Copywriters & Content Writers". After the administrator accepts your request to join the group, just insert a post with described requirements and all necessary information.
Avoid posts like "I'm looking for a copywriter. Topics include stock markets, IT and technology. Please send me your portfolio on priv". Posts of this type do not make much sense. Why? I will explain. Firstly, an interested person does not get any necessary information except for the subject matter. Secondly, it will be harder for an employer to find someone suitable, because they will receive a lot of messages from people who are not suitable for such a position. Mostly novice copywriters will respond. Experienced ones who respect their time – not necessarily. And third, ask yourself, would you be interested in a job description that does not include any meaningful information? It is better to spend a little more time and write a post with all the necessary information, such as: period of employment, type of contract, expected experience, salary, and type of content needed. Even though you will spend a few minutes more on your post, you will gain more time because you will not read a lot of applications of people who do not want to start cooperation because of the "x" you did not write in your description or because you are not interested in cooperation. It is better to save yourself this and include the necessary information in the post to get mainly the applications that are really going to be worth your attention.
Second way: There are sites like: revolancer.com where freelancers with their skills, including copywriters, advertise on this portal. An employer can browse profiles and offers of active copywriters and choose a person for cooperation on the basis of their description. This option is also good for people who do not need a large number of texts every week, then you do not have to spend much time on the search, because such agencies will do it for us. Of course, then we have to give part of the amount to such agency. However, if this is not a big problem for us, it is also worth to consider. We do not have to deal with the search, and perhaps we will find the person we are looking for a longer cooperation.
Method Three: One of the best options, but not always possible. Recommended copywriter. Personally, I recommend the most, but I realize that not always we have in our circle of friends someone who used the services of a copywriter. However, if we hear positive opinions about a person – it is worth considering cooperation. The best recommendation are opinions of trusted people. We can learn a lot, for example on what conditions a copywriter prefers to cooperate, what are their strengths and weaknesses. In which topics the copywriter feels excellent, and with which still has problems. What is the actual waiting time for a given text. It is always worth asking. People who ask – do not wander.
On what conditions should I hire a copywriter?
It all depends on who you start working with, whether it is a freelancer or an agency, or maybe a person with a one-person business. Everyone may want to enter into a different contract. Nevertheless, the contract is a very important point on the list of things to do before hiring a copy. It should not be taken lightly. It is a safeguard for both parties. Remember to establish with the copywriter all the necessary elements of cooperation, which are, for example, the rate (settlement, for example, in the form of a rate per 1000 characters with spaces), the number of required texts (everything depends on individual arrangements, you can agree on the number of specific texts per month, and you can establish that the employer will inform you when they need a text. Remember to establish with the copywriter all the necessary elements of cooperation, which are, for example, the rate (settlement, for example, in the form of a rate per 1000 characters with spaces), the number of required texts (everything depends on individual arrangements, you can agree on the number of specific texts per month, and you can establish that the employer will inform you when he needs a text. It is important that the conditions are acceptable to both parties), the form of payment (a fixed payment every month or a fixed salary for each submitted text). These are just some of the things that need to be decided before starting cooperation. There is no specific scheme of conditions on which you should hire a copywriter. You set the conditions yourself so that everything suits you. Rate, amount of delivered text, duration of the contract / order – it is all an individual matter.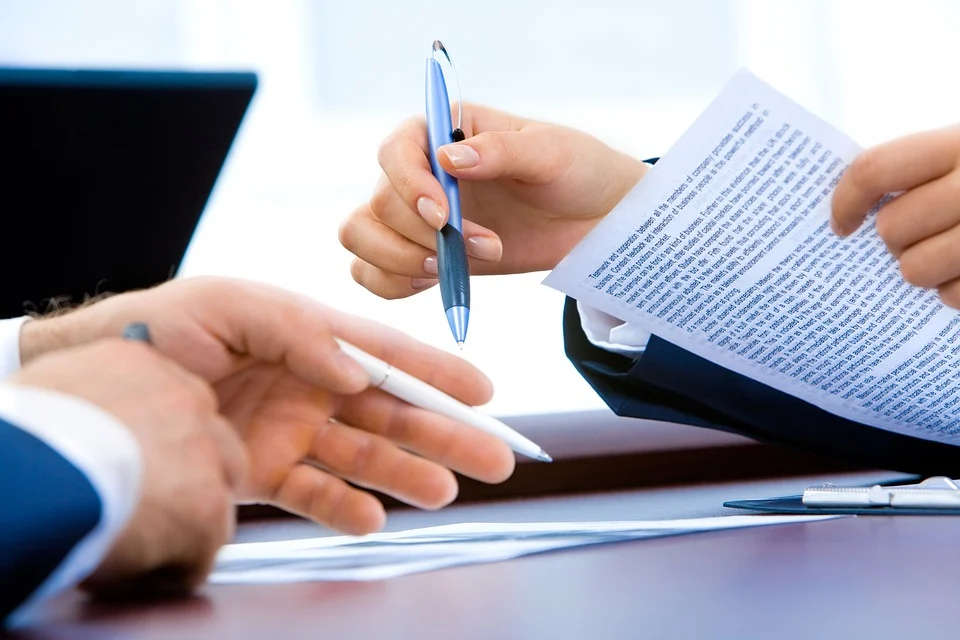 I hope the above article has brought the issue of hiring a copywriter a little closer. Nothing is as complicated as it seems at first. Well, unless astrophysics… It can be a bit complicated 😉 It's important to have a plan and strive to implement it step by step, read a lot and expand your knowledge on previously unknown topics.