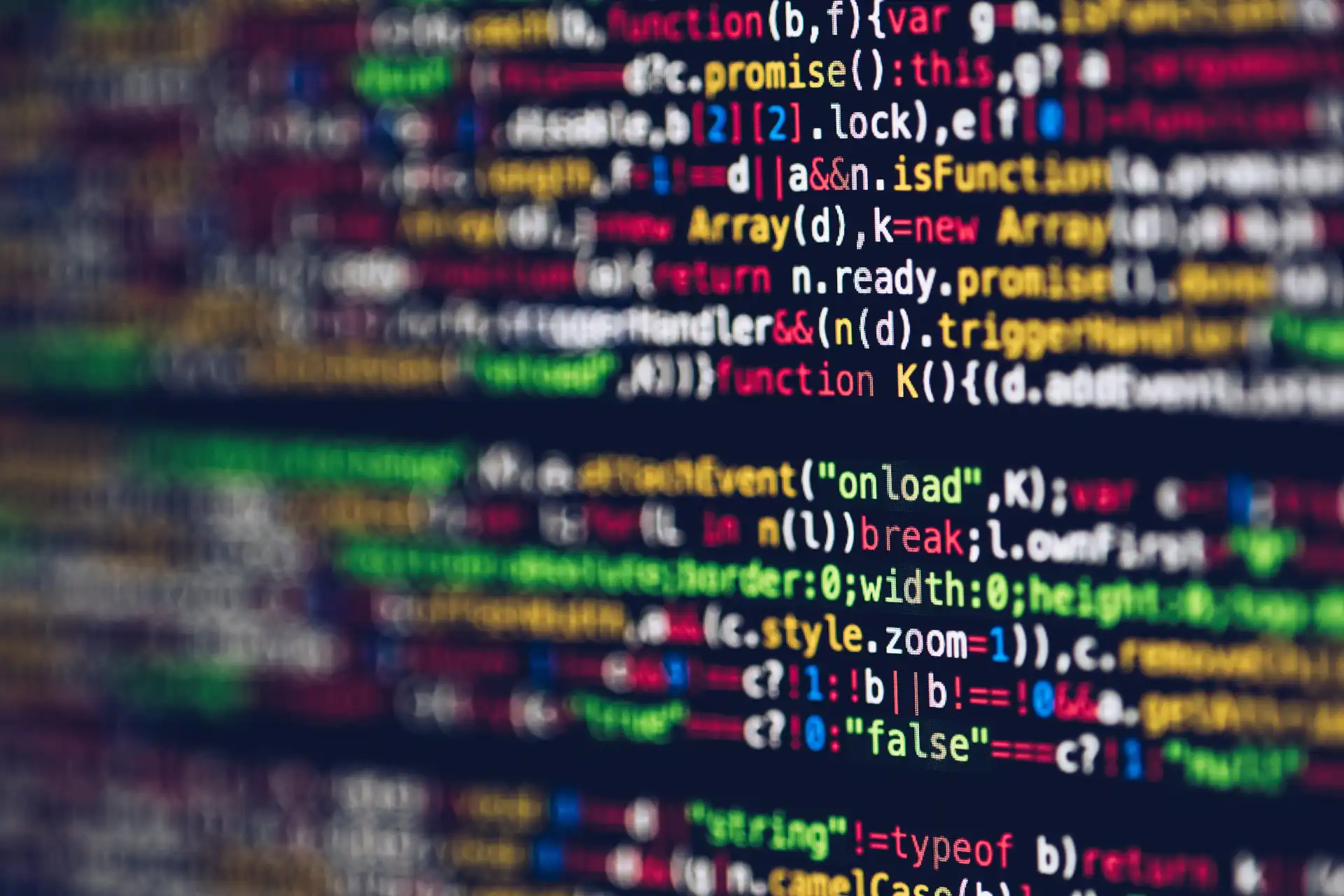 Plugins...
Web applications...
Mobile applications...
Development
Web applications
Using PHP, HTML, CSS, JS, etc. I create web applications such as administration panels, CRM & ERP and more...
See my projects
Plugins
I create plugins for the WordPress content management system based on the PHP language.
See my plugins
Mobile applications
I develop mobile applications using Java and Swift, and mobile games written in C#.
See my projects
My latest project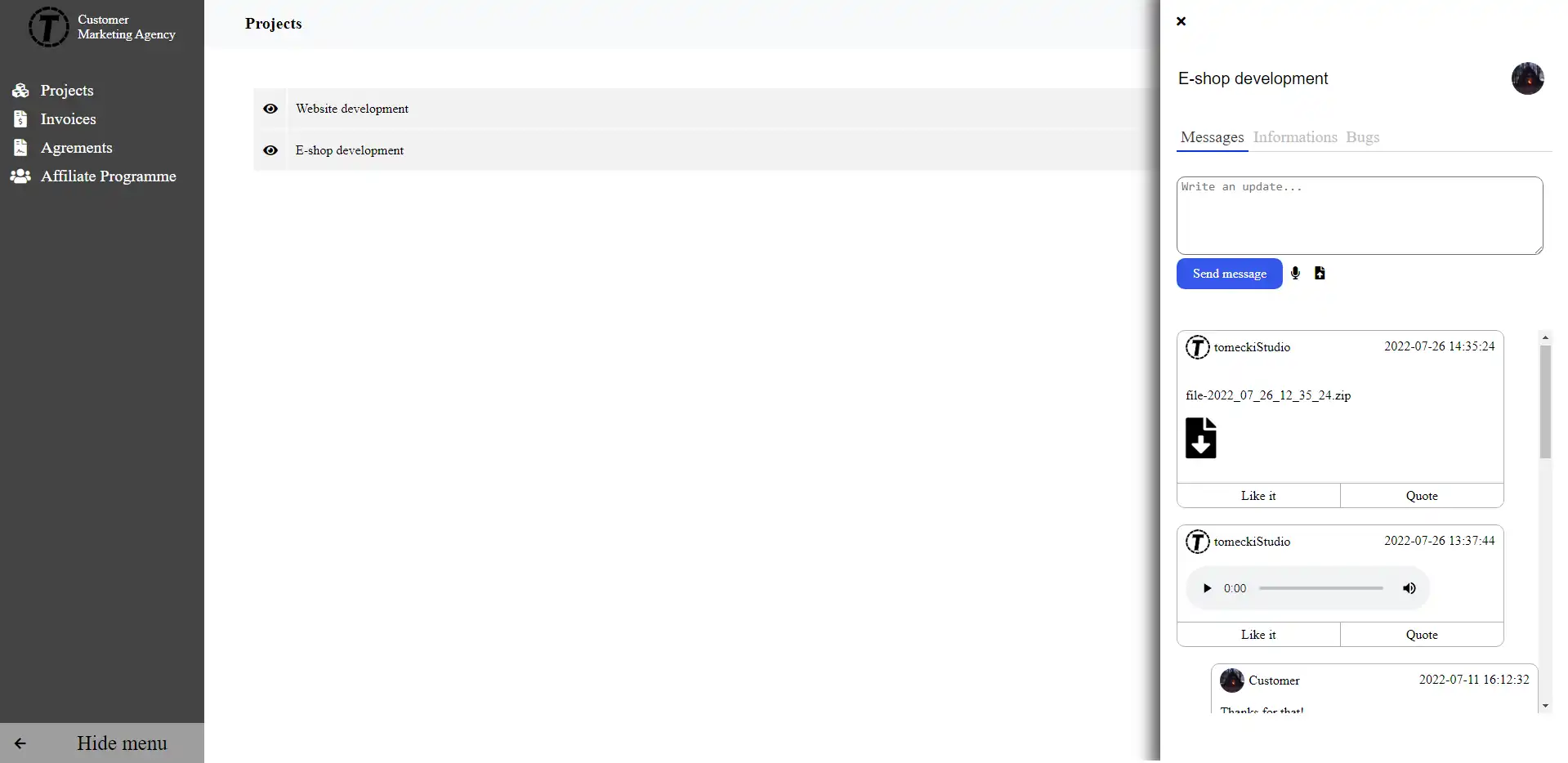 Need an out-of-the-box IT solution and looking for a developer? I can create a unique application (web, mobile, desktop), a plug-in to an existing solution (e.g. WordPress), or even a game (mobile, web) for you. Or maybe you are already using a solution and it's time to improve it? I have a lot of experience in these areas and would be happy to discuss your needs. I can also advise on the choice of technologies for creating and developing IT products. In particular, we specialise in the following technologies and languages: WWW: PHP, HTML, CSS, JS, jQuery Mobile devices, applications, games: Java, C#
Examples of my realizations
Why me?
CRM & ERP & HR
At tomeckiStudio, I care about the customer's well-being. That's why I have developed my own system to make communication between me and you much more pleasant and easier. With this system, you can easily track the progress of your work, provide me with information and much more!
like2see
It's simple - only here can you order an app, customised to the needs of your business unit, organisation, company, etc. At the same time, you don't have to pay as much as it would normally cost to order and create it.
HexScore
It's a arcade game. Ideal for stress relief, reset, road, waiting room, and more. Enter the world of Hexer. Overcome traps and earn rewards. Be careful, it's addictive! :)
Many certificate courses
Including: courses on application and software cyber security from Securitum, C++, Cisco IT
2017 - present
Aberystwyth University
Bachelor of Science, Computer Science
2020 - 2024
ZSTiO "Meritum" in Poland
IT technician
2016 - 2020
Cooperation with experts in related industries: hosting, SEO, graphic designing, copywriting...
Cooperation with various marketing agencies
Incredible service, I'm absolutely delighted with the website built by tomeckiStudio. It is even better than expected. I lacked the confidence to build it myself or the cash flow to have it produced by any of the web design companies i had approached previously. The low cost and quick service seemed almost too good to be true but they delivered exactly what i wanted with a super fast turnaround. 100% recommend cooperation with tomeckiStudio and will certainly be back again to purchase some of the wide range of products they offer. Very happy customer!
ScrubbiesUk
I recommend Tomasz Namysło as a trustworthy, honest, very good specialist and conscientious contractor who fulfils his tasks in 100%. What is most important, Tomasz is very inventive, which influences the quality, functionality of implemented concepts and time of execution. He is very effective and hard-working. Together with the Start-Sport Foundation, which I represent, we carried out a project for a precious metals shop srebrnegrono.pl. I am very impressed with Tomasz's talent and the course of our cooperation. Having already extensive experience of working with many programmers, I can honestly say that I would like to carry out further projects only with Tomasz and his team. I am glad that our common passion for action has joined our paths.
Maciej Rybicki - CEO of Start-Sport Foundation
I sincerely recommend to all potential clients the services of tomeckiStudio as a partner in creating and implementing e-commerce solutions. I am very pleased with the cooperation undertaken, in particular with the professional approach to the needs presented and the technical support obtained. It is my pleasure to give the above recommendation.
Wojciech Fularczyk
I highly recommend cooperation with Mr Tomasz. Full professionalism, everything according to the deadlines. You can count on help and good ideas from Mr Tomek, he gives great advice and suggests new solutions. Apart from that, what I asked for was done almost immediately. Quick contact and good cooperation.
Ewelina from Poznań
Extremely Professional, he did exactly what I asked. I absolutely the speed and professionalism of his work. I highly recommend.
Rijo Joe
If you need out of the box thinking and an amazing design, tomeckiStudio is your best choice.
TechManiacHD
We started cooperation with tomeckiStudio in terms of creating and implementing a new e-commerce platform. The order was executed solidly and on time, according to all agreements. We are satisfied with the cooperation and recommend Mr Tomasz's services.
Ireneusz Samonek Nut-City Director
Contact me if you:
need a website or an online shop,
have questions about my services,
have questions about plugins or applications,
would like to cooperate with me.