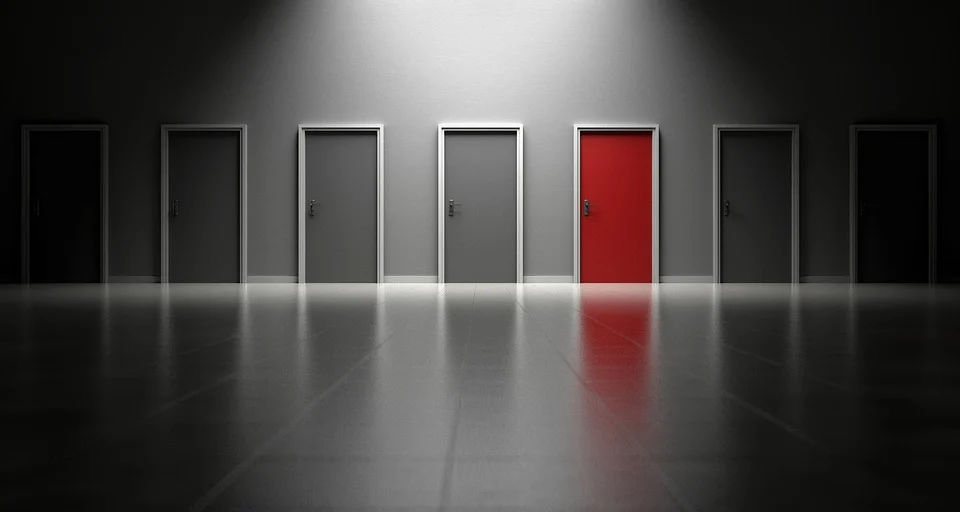 Jaką usługę tworzenia stron/sklepów internetowych wybrać?
Important! This article refers to the calculator for my website and online shop development services, which you can find pod tym linkiem.
Remember! If you are not sure which option to choose, feel free to send me a message and I will quote your project.
A website or e-shop created on Elementor PRO
Elementor PRO is a paid, extended version of the Elementor plugin, which is a page builder. It is used to build a page without the requirement of coding. It is quicker and easier to create pages with Elementor but like any page builder, the code is unnecessarily complex which slows down the page speed. A page builder is often not suitable for extensive projects, as it is harder to combine dedicated solutions.
I provide each customer with a licence for Elementor PRO until the end of September of the following year (from the date of the order) at no extra cost. After this period you can renew your licence for a further year for just £20.
| Advantages | Disadvantages |
| --- | --- |
| Faster and easier website creation (reduced costs) | More difficult to optimise for speed |
| Easier website customisation compared to a theme (non-dedicated) | More difficult implementation of tailor-made solutions |
A website or e-shop created on the theme
A website on a paid theme available on the Internet. Because I offer the service of creating a website on a page builder, I do not offer to create a website on a theme that uses any page builder. As a result, finding a suitable theme takes much longer and it is much more difficult to choose a theme that meets your functional and graphical requirements (if you have not chosen the additional service "customer-specific customisation of the theme"). In addition, a theme for group selling is created to meet the requirements of several hundred people, i.e. many functions and design elements are unnecessary for your project. This results, as with the page builder, in a lot of unnecessary code that slows down the page and has a bad effect on SEO.
| Advantages | Disadvantages |
| --- | --- |
| A cheaper solution than writing a theme | Worse speed optimisation than custom theme |
| Better optimised for speed than Elementor | More difficult implementation of tailor-made solutions |
| | More work in customising the website |
A website or e-shop created on a custom theme, from A to Z
Professional, but unfortunately the most expensive solution. By writing a theme from scratch, the website achieves excellent results in speed tests, and I can customize the site for the client in every detail, from functionality to appearance.

| Advantages | Disadvantages |
| --- | --- |
| Excellent speed performance | Expensive |
| Full room for manoeuvre | Long waiting time |
Additional options
– Speed optimisation – I will optimise your website for speed. This is important in at least two aspects. Firstly, it has a direct impact on the so-called user experience, so you will not lose traffic to your website. Secondly, it affects the position of the website in search engines and thus determines how much money you will have to spend on marketing.

– PRO Hosting with SSL certificate / one year – I provide professional hosting that will help you take care of the speed and security of your project. After one year, you can cancel it or extend it for another year.

– Assistance in finding a domain – I will find and present you with a couple of domain suggestions, which will be the address of your website/e-shop, and I will help you buy it. The cost of the domain on the customer's side.

– Basic website / WordPress dashboard course – I will send you a PDF with the most important instructions on how to navigate the WordPress dashboard.

– I need a graphic design – If you do not have a graphic design for your website, I will be happy to create one for you. You can provide me with the overall look or the elements you want on the site, and I will do the rest.

– Create a website/shop in such a way that the client can change the text and photos on their own – Available only with 'professional' version. I will prepare the site so that you can change the photos, text and links yourself.

– Copywriter service – From the materials provided by you, e.g., an accurate description of your business and e.g., Facebook or Instagram posts, I will write interesting and encouraging texts for the homepage and subpages.

– Customer-specific customisation of the theme – This service is available only with a website/e-shop using a theme from the Internet (Basic package). After choosing this option, I will adjust the theme to the client's graphic design. Note: Choose this option only if you have a graphic design of the website.

– Number of products to be added – Available only at the e-shop. Indicates the number of products to be added to the shop.

– Packages of more 5 subpages – The basic price includes preparation of the main page + 5 subpages.
If you are happy with the quote, you can press the 'next' button. After entering your name, email address and a detailed and accurate description of your project, you can send me your quote, and I will respond within 2 working days.
If you want your website/e-store to achieve such results in Google PageSpeed, we encourage you to contact me, for example pod tym linkiem.
I have nothing to hide, press on the photo to see the details 🙂