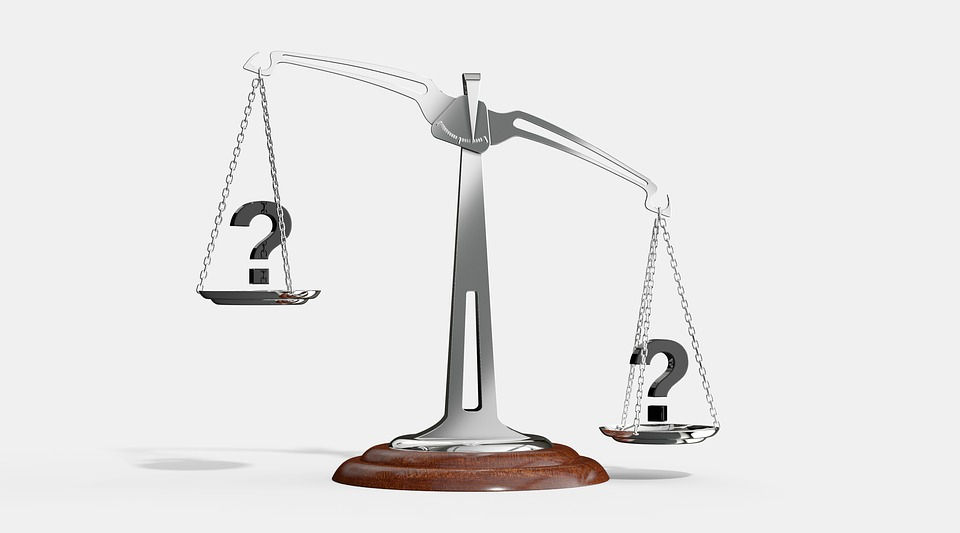 Usługa tworzenia stron/sklepów internetowych. Ile to kosztuje? Kogo wybrać - freelancera czy agencję?
Your presence here means that you are probably doing some research before commencing cooperation. I am glad, this is extremely important. You have probably read more than one article like this before, and now you are wondering if there is any point in reading another one? With the following two sentences, let me encourage you to read this hopefully worthwhile publication.
Most agencies and freelancers write about nothing in their articles. They make the competition look bad. They only show superficial problems when choosing a developer. I am not going to give you the pros and cons of both. I will draw your attention to details that others forget about, I will show you specifics that will be useful to you, and above all – I will try not to waffle for pages and pages, obviously encouraging you to cooperate with me 😉

The most common mistakes made by freelancers and agencies.
You will find many offers for creating a website or online shop on the Internet. Seemingly all of them are the same. So why not choose the cheapest one?
Facebook is one of the biggest platforms where we can find many freelancers. Mostly these are people who offer to create a page for the portfolio at very low prices, or for free, or "professionals" who offer to make a page for £20. These pages are usually of a tragic quality. Sooner or later, such a website will have to be created from scratch, because the previous one is not worth "saving". The crucial argument is the fact that nobody wants to work for free, everyone has to earn their costs and some profit. So, calculate how many such "cheap" sites you need to create in order not to pay extra for the business. So, there is no other way, it must be at the expense of very poor quality.
A website/e-shop should have a solid foundation, especially an online shop, as it is the one that stores customer data. Unfortunately, many freelancers and agencies do not care about the foundation of projects and offer clients the cheapest and unprofessional hosting. It often works in such a way that the contractor has bought a larger, but low-quality hosting package, which they then artificially divide into smaller pieces, reselling them to their clients. Leaving aside the problem of poor performance, it does not take into account at all e.g., legal problems, security, etc. The ignorance of the developers can be recognized at every step.
Besides the issue of inappropriate choice of hosting, the most common mistakes made when creating a website/shop are:
– Treating the client and the order purely for profit, no real support in the way of specialist advice;

– Mixing Elementor PRO and a form plugin when you want a basic form on your site – Elementor PRO includes a built-in form builder and you should not add another element for this purpose, which will only overload the site further;

– Mixing Elementor PRO and a theme in case you do not use the capabilities of the theme anyway – The "Hello Elementor" theme should be used with Elementor PRO, or another "light" theme which will then be expanded to the desired appearance using Elementor;

– Installing a plugin for SSL – SSL support is done on the server-side;

-Installing a plugin for Facebook Pixel or Google Analytics / for displaying Analytics statistics – these two codes are pasted into a child theme or into a created plugin that has a maximum of 20 code lines, and the statistics are checked on Google's website;

– Many "professionals" look for the best theme or plugins by installing them on the production version, which often leaves unnecessary records in the database – the site swells unnecessarily (performance) and at the same time reduces its resistance to potential threats (future security).
How much should a website or online shop cost then?
In order to answer the above question correctly, let's ask ourselves some helpful questions. How much should a house cost? How much should clothes cost? How much should a car cost? What do all these questions have in common? It is not about cost, but about quality. Of course, quality very often goes hand in hand with price. It is the same here, if you want a quality website or e-shop, it is unrealistic for the cost of making it to be equal to a few hours of work. Check it out – even if someone charges a few PLN/GBP/USD for an hour of their work and offers you a project for a few dozen units of this currency, how much time are they able to invest in your website? So the only thing they can really offer you is a very low-quality product.
Valuation of a website/e-shop is not easy if we do not have the details. It is the same as asking someone how much a computer costs. If we do not say what we need it for, what we want to do on it, it will be difficult to give even an approximate cost. It is the same with a website or an e-shop. Therefore, if you write on Facebook that you are looking for someone who makes websites and ask for a quote without giving any details and someone writes back "I'm inviting you, it costs £20", you already know that you can skip such a person. Even if the price of your project is actually £20, I would avoid such a person by a wide distance.
However, I promised specifics, so I will try to break down what you should consider when pricing a project.
Remember, the following is a general cost guide and I cannot guarantee that your project will be within these assumptions. If from the description below your project costs £200, it may turn out to be £100, or £500. It all depends on the developer and the exact details of your project.
Hosting: from free (not recommended) to £50
Graphic design: from £30 to £300
Web theme: from free to £100
Custom theme written for a client: from £200 to £2000
WordPress optimization: from £20 to £100
Copywriter services: from £40 to £120
WordPress training course: from £10 to £100 / hour

On top of that, there are additional services, such as adding products, writing certain solutions for the client, which are very difficult to price without details.
If you are interested in my offer, I encourage you to take a look at my valuation calculator, which you can find at this link.
Remember, the calculator shows general costs and does not guarantee that your project will be within these assumptions. If the calculator says your project costs £200, it may end up being £100, or £500. It all depends on the exact details of your project. However, very often the price stays the same or varies by +/- £50 if the client has a "typical" project, such as a simple business card page.
Beware of marketing scams!
Don't want a site on Elementor because it's a page builder? Then make sure that the theme the developer is offering or the one you found is not based on… a page builder (this or another). There are plenty of themes on the web that were not created from scratch, but just "clicked" in some theme builder.
Is a site on Elementor or any other page builder a bad thing? Of course not. A properly created website on a website builder can be a great solution for a start-up business or one with a limited budget. The time spent on creating such a website is less than the time spent on creating a custom website, which means that the cost is also lower. However, you should remember the disadvantages of such a solution. You need to spend more time optimizing for speed, not all solutions can be combined with the website builder, and most of all – the website builder creates a lot of unnecessary code. And that means a heavier (slower) website, more work for updates, fewer opportunities for future development, more likely to violate basic security rules, etc. So please consider that in many cases this can a kind of "ticking bomb". The initial cost will be lower, but you will pay much more later.
Summary
The purpose of this article was not to direct you to a particular choice but to show that you should pay attention to the smallest details. Think about what your business needs – a website, because "everyone has one", or a website, because it should be a business card on the Internet or a sales channel.
I hope you find this article helpful, as it has been helpful for my site's SEO 😉
A website is more than just a few pictures and text. It is a representation not only of your business, but also a representation of you.
Nowadays, more and more businesses "move" to the Internet. Customers are very impatient and demanding. The customer should feel safe while shopping in your shop and should not wait too long to receive a list of products, right?